Me , Myself and I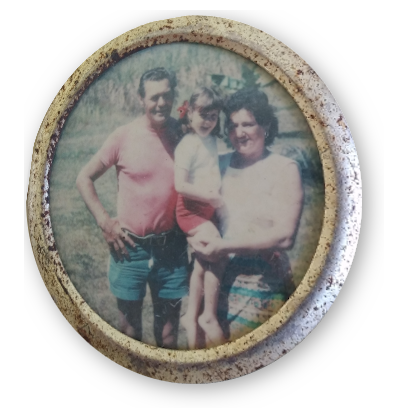 Hello, I'm Ninindi, currently living and performing on the Sunshine Coast of Australia.
I started singing from when I was a child.  Inspired by my Italian immigrant parents who sang Italian songs in two-part harmony on long road trips from Far North Queensland to Brisbane.
Music and singing was one of the areas I found the most encouragement in my life. 
With some natural ability and a determination to keep improving my singing skills through observation and practice - I became the singer I am today.
However, I did not pursue singing as a career due to suffocating anxiety when speaking to people and talking on stage.
I did sing to my children, and noticed how they would angelically fall asleep and calm down if they had been upset.
In 2002 (with my 2nd child being 2 years old), I recorded an album called 'Water'.  Focused on appreciating our resource and noticing the blessings of crystal water.
"It does totally remind me of water, where I go to relax. A deep sense of peace and relaxation.  It's like taking a deep breath of stillness."
During many years of having children, I also sang in meditation and spiritual ceremony groups.  Intuitive sound melody lulls people into 'deeper' states of being and opens the pathway for greater intuition and meditation. 
Intuitive sound during meditation and spiritual ceremony circles opened the doors for the use of my voice for transcendental experiences.  It's still my favourite form of singing today.  To open my mouth and sing whatever chooses to emerge.  It's an experience unlike any other.  An opportunity to feel my 'soul' and spirit emerge into whatever sound chooses to be heard.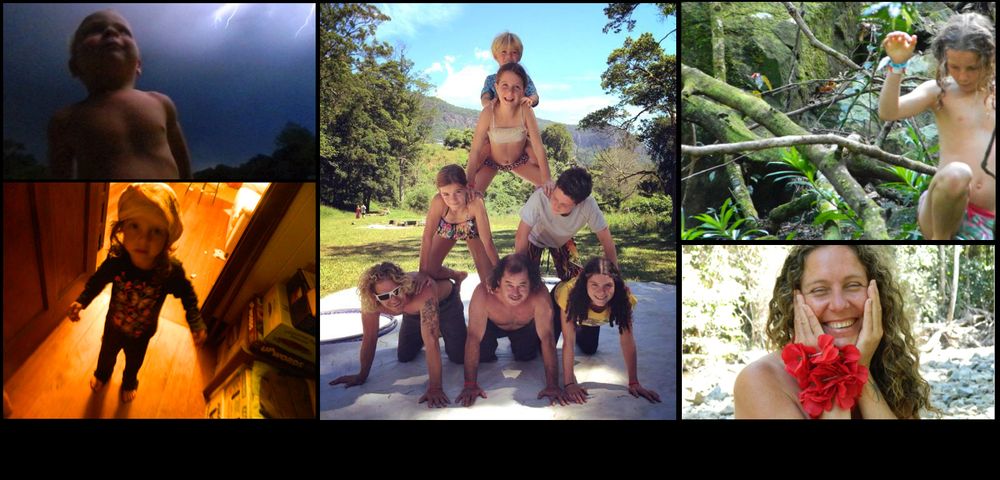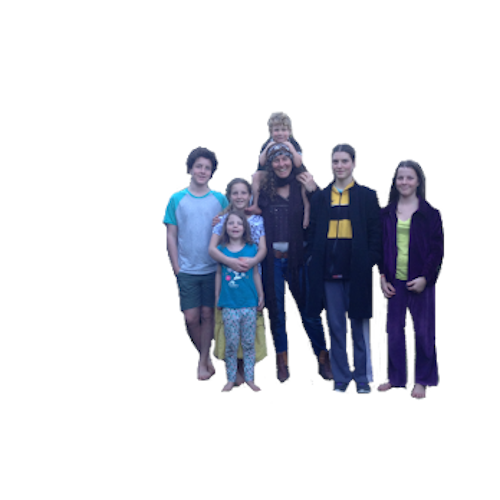 In 2010, with 5 children in tow, I had the desire to perform.  Even though I was still terrified of speaking on stage, I could still sing. So I regularly sang at a local venue's Open Mic Night with baby on board (in a sling hugged close to me). 
I also performed in my own gig, with 4 other talented musicians and a space filled with beautiful women dancing the night away.
After that, I carried my 6th and last child to term.  Prolonging the wait on my luxurious 😆  music career yet again.
Even though I was happy singing and loving my family - the frustration I experienced from the difficulty in speaking to people, chronic fear of speaking on stage, and of being truly myself in front of others, left me with a desire to improve myself.
Through these years, I was constantly searching for how to 'relieve' myself of these symptoms of stress, overwhelm, and anxiety.
I thought there was something 'wrong' with me, and if there something wrong with me, I need to 'fix' it, right?
So I chose to go get a variety of emotional release therapy sessions to help me sort out my problems.  I chose whichever emotional release therapies that drew me.  And they were great - to a degree.  
I found they helped me with certain issues to a certain extent.
What I didn't know is - the more you focus on all that's wrong with you, everything that's wrong will continue to show up.   There is always something more to look at.  Always more lack, incompetence, and always not enough.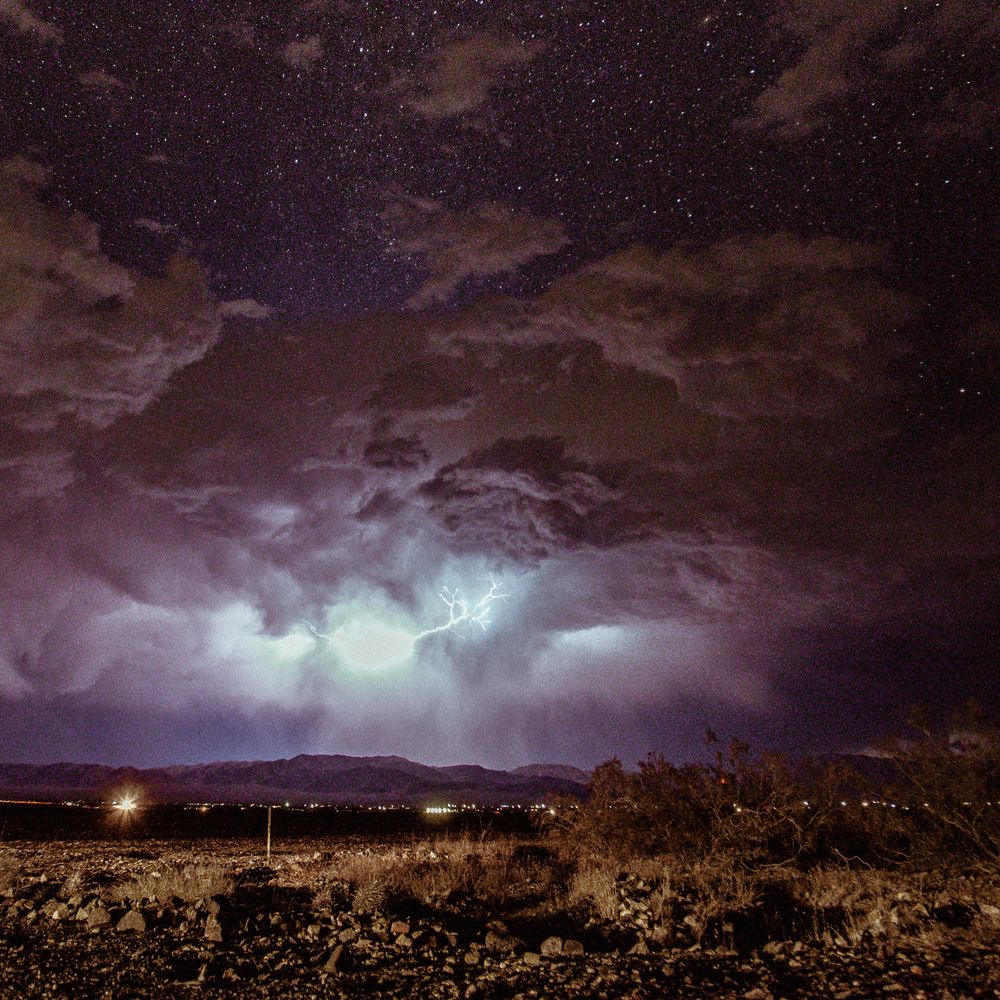 I eventually learned that my life was being led by my past choices, or non-choices - choices made from reaction to a situation, hereditary disposition,  environment, or trauma from childhood.
And that I needed to shift my focus onto my outcome for my life.  Which takes getting used to, and takes persistence.
I first learned about outcome focus from watching a video online by Greg Braden.  He spoke about an experience with a Native American who went to a sacred spot to pray for rain in the desert. In the next few days there was torrential rain.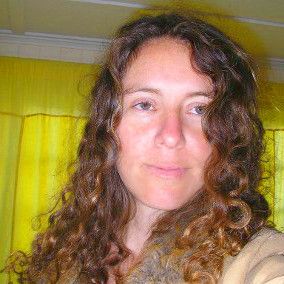 Later, I studied some of Joe Dispenza's work on gratitude and outcome focus as well. 
I was particularly inspired by his research and scientific education into the field of manifestation: being the end result, and crossing the river of change through all the beliefs that pull you back to your 'old' identity.
However, I found sitting in meditation every day for hours on end to be too time consuming, and my old beliefs, negative thoughts and emotions were too hard for me to overcome.   I hadn't achieved the art of consistent action yet to get past these feelings.
Then I discovered Chris Duncan and his work with Superconscious Healing.
And this is where I found the results I was after.
Me, out in the world, WITHOUT anxiety, stress, fear and overwhelm.
When I first came across this work, I thought it was like any other energetic release technique.  Have a problem, use the energy release therapy to solve it, and move on until you hit the next obstacle. 
However, superconscious healing utilized with a focus on your outcome is so much more powerful than that.  Instead of just solving problems, you are the creator of your own life.  And you get to see how much of life has been ruled by 'outside' forces, instead of your own creation. 
It takes some time, but when you become the creator of your own life, there are a million and more possibilities for you to choose from, and you get to be more of who you truly are.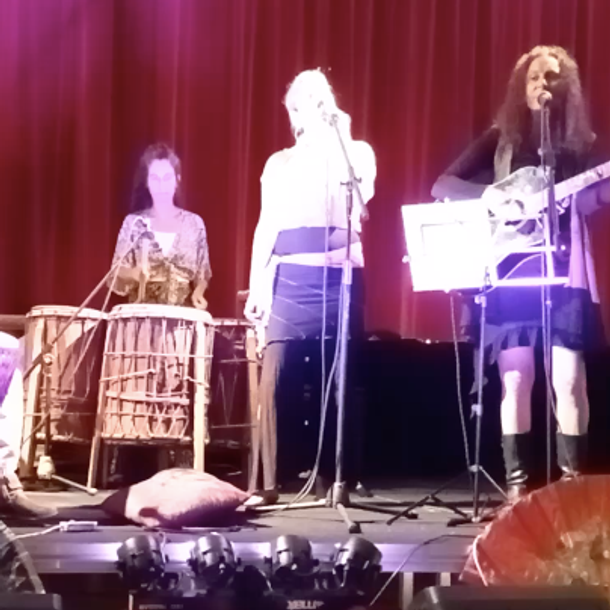 These days I find it easy to converse with people, and speak on stage.  I feel calm, at ease and confident. To the point where I wonder why I found it so difficult to speak to people in the first place. 
I make choices in my life that are consistent with my dreams and goals, and my focus is on living a life I love, being the full expression of who I am, with health and vibrancy.
And I know that if I run into any resistance along the path to my goals and dreams, it's a simple process to clear and replace them.